If you are looking for effective wildlife prevention services, just give us a call to get our experts on the job.
Even if you are a dedicated animal lover, chances are that you don't want wildlife getting into your home. While animals such as birds, raccoons, or squirrels may look cute when they're in their natural habitats, they will cause real trouble when inside your home. For example, any creature that's in your house for long enough will leave its droppings behind, giving you an unpleasant mess to deal with. If you find yourself with a wild animal in your home, you can call our team at Wild Science Solutions to have it removed. In addition to helping you deal with your immediate animal problem, we'll also help you with wildlife prevention strategies to make sure no more pests make their way inside in the future.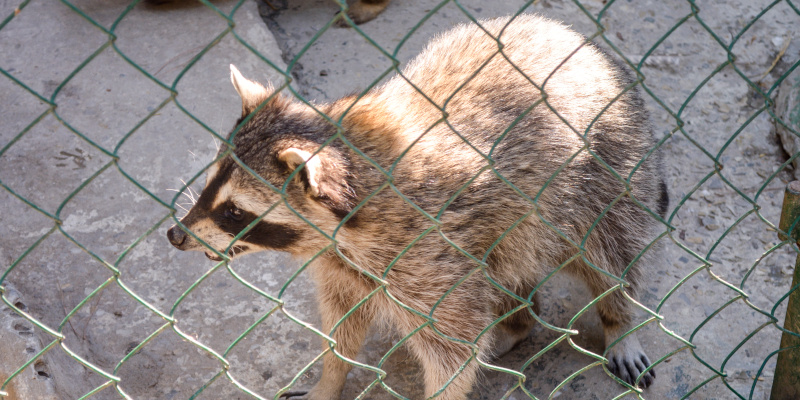 When it comes to wildlife prevention, there are a number of methods you can use, and they often work best when used in tandem. One strategy that is highly effective for preventing any pests from getting inside your home is to examine your structure for any gaps or entry points and sealing them up. Squirrels, for instance, can fit through a hole that's as small as a quarter, so it's important to block even the tiniest gaps. Another thing you can do is trim back the trees and bushes around your home so that there's more space between the branches and your exterior wall—this makes it harder for animals to jump from the branches to your house. If your trash cans are not securely fastened, raccoons are more likely to try to raid them, so battening down the lids will help keep these masked bandits away. These are just a few ways to keep wildlife out of your home and yard, but our experienced team members can provide even more ideas when you reach out to us.
We have extensive experience in pest control, as well as a thorough knowledge of animal biology. This background allows us to remove wildlife as safely and humanely as possible, and to provide similarly humane ways of keeping pests out of your home in the first place.  If you have questions about pest control, you can turn to our experts to get the answers and advice you are looking for. We are always happy to help our clients with wildlife prevention, and we'll give you the tips you need to secure your home against animal invaders.
Preventing Unwanted Visitors in your Home
Our team is proud to serve Apex, North Carolina and surrounding areas, and we want to help keep your home free of uninvited animal guests. If a bird, bat, racoon, snake, or other critter makes its way inside your home, you can turn to our experts to get the effective, safe, and humane removal services you need. Once we have trapped and removed the invaders, we'll start on wildlife prevention, helping you identify potential entry points for pests and remove anything that could attract more in the future. If you want expert advice on how to keep wildlife out of your home, just give us a call.
---
At Wild Science Solutions, we offer wildlife prevention services for customers in Holly Springs, Fuquay-Varina, Cary, Apex, Morrisville, Clayton, Garner, Raleigh, Durham, Chapel Hill, Wake Forest, and Research Triangle Park (RTP), North Carolina.