We offer biologist-led solutions to wildlife removal problems.
When you live in Holly Springs, North Carolina or any of the surrounding areas, it is likely that you encounter wildlife nearly any time you go outside. Seeing a squirrel in the trees outside your home or a snake on your local walking trail is one thing, but when you encounter these forms of wildlife because they are in your home, that is another issue altogether! Here at Wild Science Solutions, we want to help you with your wildlife removal needs 24/7. Whether you need us for a simple solution to keep wildlife from entering your home or have an emergency wildlife removal need, our team is here for you.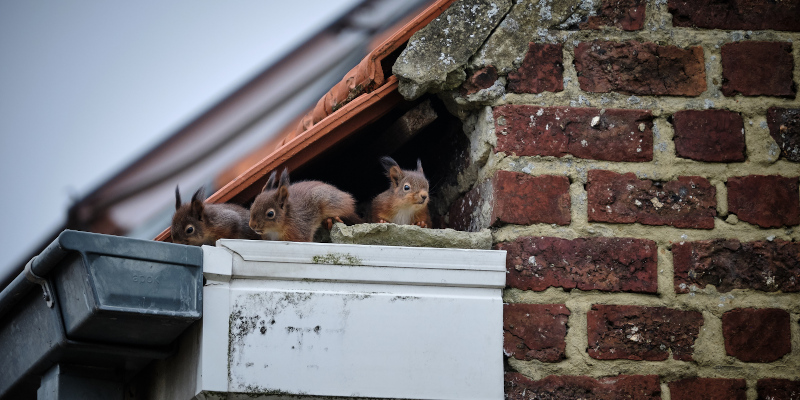 Because our wildlife removal services are humane and professional, many people enjoy working with our company. Ours is company that is led by a real-life biologist, which means we are accustomed to working in nature and with different types of animals. We understand what makes different types of animals do what they do, and therefore we know how to help get them out of your property in a humane fashion.
Wildlife that is in your home can be incredibly destructive. Whether they are chewing through walls and wires or leaving droppings behind, or sometimes even perishing in the walls or vents, we can help with wildlife removal needs such as these. We will perform a complete inspection of the property and can help you come up with a personalized solution to secure your home, so wildlife invasions are a thing of the past. If you would like to learn more about our variety of wildlife services, please contact us today.

---
At Wild Science Solutions, we offer wildlife removal services for customers in Holly Springs, Fuquay-Varina, Cary, Apex, Morrisville, Clayton, Garner, Raleigh, Durham, Chapel Hill, Wake Forest, and Research Triangle Park (RTP), North Carolina.
Similar Services We Offer: