Utilize our services for safe and professional raccoon removal.
Raccoons are relatively clever animals. With impressive dexterity and a great sense of smell, raccoons are able to seek out and obtain food from all sorts of places. Known for their ability to steal pet food, snatch fish from koi ponds, and rummage through garbage cans and bird feeders, these wild animals can be quite inventive when it comes to finding food.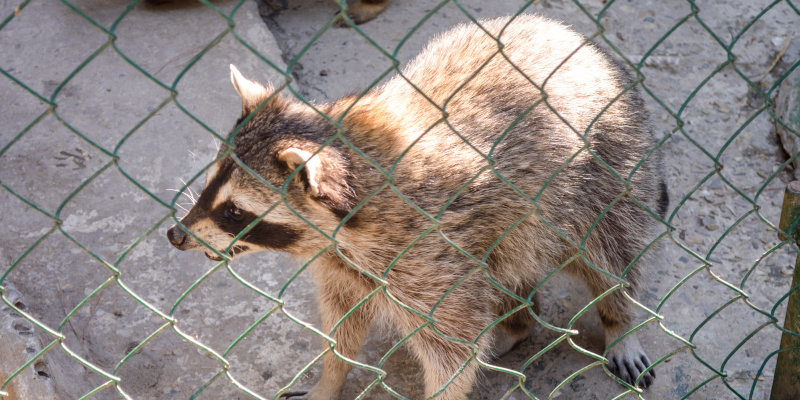 Here in Holly Springs, North Carolina and surrounding areas, the plentiful woods are wonderful places for raccoons to hide, so it is not uncommon to encounter them on a regular basis. Raccoons are known to take up residence in small, tight places to nest, and chimneys or vents certainly fit the bill. If you think you might have a raccoon nesting somewhere in your home, our professionals at Wild Science Solutions are here to help.
The trouble with raccoons isn't just that they can gain entrance to difficult-to-reach areas, but also that they like to return to these areas. If not properly sealed off by professionals, it is quite possible that you will be calling for raccoon removal services repeatedly. When you work with our team, we are able to remove raccoons safely and humanely from wherever they might be in your home. Even if they are located up a chimney or in a vent, we can get them out. Because we have been working in this business for many years now, we understand how raccoons work and will find their point of entry, and then discuss with you how you can better secure your home from future invaders.
If you suspect a raccoon is nesting in your property, please don't try to resolve the problem yourself. Raccoons are very aggressive when provoked and can carry harmful diseases like rabies. For help with professional raccoon removal 24/7, please contact us today.
---
At Wild Science Solutions, we offer raccoon removal services for customers in Holly Springs, Fuquay-Varina, Cary, Apex, Morrisville, Clayton, Garner, Raleigh, Durham, Chapel Hill, Wake Forest, and Research Triangle Park (RTP), North Carolina.
Similar Services We Offer: