Trust our team to tackle your emergency wildlife removal needs.
When you have a problem with wildlife in your home, this is not a situation that can wait for normal business hours! Finding a family of squirrels in your walls or a bat that is nesting in your attic can be potentially dangerous, since these animals can potentially carry diseases. Here at Wild Science Solutions, we utilize our biologist-led methods to take care of your emergency wildlife removal needs in a humane fashion. If you are experiencing a close encounter in the Holly Springs, North Carolina area, we invite you to contact us at any time, 24/7.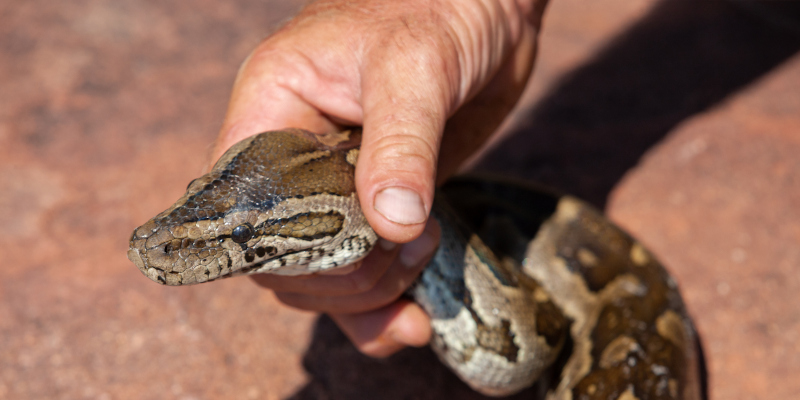 Unlike many other pest control companies, we are a wildlife removal company that is a local business, not a franchise. Our owner is not only familiar with wildlife in the area, but he has also studied the animals of the area while obtaining a degree in biology from UNC-Wilmington. This puts our company at a unique advantage of helping our friends and neighbors with proven methods of humane treatment of wildlife.
Definitely 5 stars!
"Definitely 5 stars! After speaking with a few friends about estimates I was getting on how much it would cost for bat removal. I was referred to Wild Science Solutions, and I wish I would have contacted my friends first. My friends highly recommended Wild Science Solutions. Austin seemed very knowledgeable and honest about the situation with the bats! He gave me an estimate on what needed to be done. The cost to remove and keep the bats from moving back in was very reasonable! I will highly refer his company to anyone needing bat removal! Once bat "season" is over, service needed will begin!"
★★★★★ Sandy H.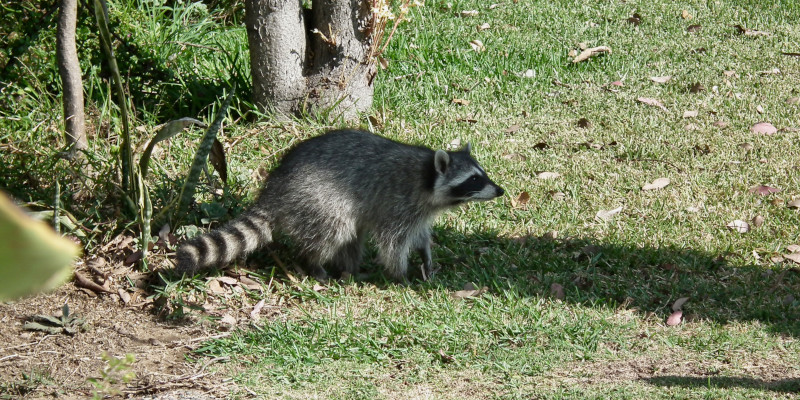 Wildlife Removal
Our expert services can help with squirrels, rodents, bats, snakes, birds and many other small animals.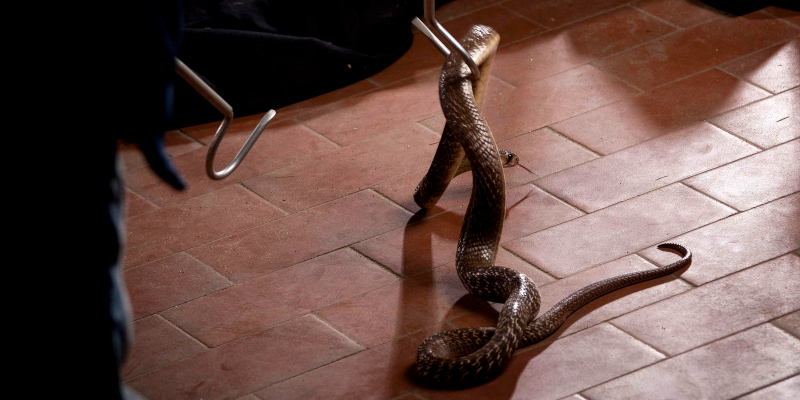 Emergency Wildlife Removal
Available when you need us most, we want to help with your emergency wildlife removal needs.
Dead Animal Removal
Let us tackle the potentially dangerous task of dead animal removal on your property.
We can help you with preventative measures to keep wild critters out.
Our
emergency wildlife removal
services allow us to assist you with many different types of animals, including bats, flying squirrels, gray squirrels, opossums, raccoons, birds, snakes, beavers, and muskrats. We work to help remove the animal(s), and then want to help determine where they entered so we can properly secure your property. We are willing to get our hands dirty, go into cramped spaces and up ladders, and always take the time to photograph and explain the work we are doing to our clients.
If you are struggling with wildlife in the attic, walls, vents, or anywhere else on your property, we can help. Contact us 24/7 and experience the expertise, honesty and professionalism we offer.
---
At Wild Science Solutions, we offer emergency wildlife removal services for customers in Holly Springs, Fuquay-Varina, Cary, Apex, Morrisville, Clayton, Garner, Raleigh, Durham, Chapel Hill, Wake Forest, and Research Triangle Park (RTP), North Carolina.
Why choose Wild Science Solutions?
At Wild Science Solutions, we are a biologist-led wildlife removal and remediation company, offering animal removal services, exclusions (preventing animal entry), decontamination, inspections, consultations, and more for local homeowners. We are dedicated to protecting your home and the safety of your family from nuisance wildlife, while treating these animals humanely and with the respect they deserve. With years of experience, free estimates, quality customer care and timely services, we offer wildlife removal services that you can count on.
Check out what some of our customers have said about our emergency wildlife removal and other services.
Sandy H
★★★★★
Definitely 5 stars! After speaking with a few friends about estimates I was getting on how much it would cost for bat removal. I was referred to Wild Science Solutions and I wish I would have contacted my friends first - my friends highly recommended Wild Science Solutions - Austin seemed very knowledgeable and honest about the situation with the bats! He gave me an estimate on what needed to be done. The cost to remove and keep the bats from moving back in was very reasonable! I will highly refer his company to anyone needing bat removal! Once bat "season" is over service needed will begin!
Caroline Green
★★★★★
Excellent service provided by Austin.
Shane Yarbrough
★★★★★
Very professional and a company I'd recommend
D E
★★★★★
There aren't enough kind words to say about Austin, Melody and Wild Science Solutions. I would not hesitate to recommend them. Melody talked me through some concerns we had about possible bats in our attic. Austin came and did an inspection and gave us a quote (a FREE quote) and it was less than two other quotes (NOT free) I'd received prior to this actual issue. Those businesses didn't even go in our attic, much less on our roof. Austin did all that; a very thorough inspection. He then took care of our problems and has been back since to check on things. If you have any concerns with wildlife at your house, this is the business to call!
Jill C. (JC)
★★★★★
Would recommend this company to anyone- inspection was free and the staff was very caring and knowledgeable
Sherry Levine
★★★★★
Austin knows his facts, he's fast to answer calls, come to see what needs to be done and very thorough. I highly recommend this service!
T S
★★★★★
We have used Wild Science Solutions a few times and have been extremely pleased with their service that we would not hesitate to use them again. We had one issue with a raccoon getting into the attic and they were able to effectively and humanely capture and remove her. He had also put up screening at the vents so others could get in, as well as setting mouse bait and cleaning up old bat droppings.Another instance we had a younger raccoon stuck in the chimney. When I called they were booked for a couple of days, but Austin made time to stop by and spent an hour or so trying to remove or motivate the youngster to leave on his own. Failing that and thinking the raccoon might not be able to climb the inside of the chimney on his own, he put together a cloth rope that he lowered down the chimney to give the young one something to hold on to climb out. Coming back the next day, he had climbed out and Austin proceeded to clean and treat the flue and fireplace to discourage others.Wild Science Solutions has the utmost care and responsiveness to their customers' "critter" situations, treating the situation in a timely and professional manner while ensuring the animals are dealt with as humanely as possible.
Cynthia McArthur
★★★★★
Wild Science Solutions solved our bats in the attic problem with professional competence and knowledge. Would definitely use them again!
Dave S
★★★★★
Austin and crew did a thorough inspection, explained things well for me, and even removed a dead bat from my attic before they even provided a quote. The actual work performed was similar to what other companies quoted in terms of scope and cost to bat-proof and cleanup my attic. They even offered to provide checkups in the future to make sure bat-proofing measures were holding up.
Kari K
★★★★★
We had Wild Science Solutions out to our house many years ago for bat removal. They completed the job well, on-time and as promised. Very satisfied with their work. Fast forward to this year and we found one bat in our attic. We called them up and they came out, inspected the attic and roof to find our roof ridgeline had warped enough to let in a bat. They filled in the gaps, double checked everything and didn't ask for payment. They go above and beyond for their clients. Will definately be in touch with them when we replace our roof.
whitney matheson
★★★★★
Wild Life Solutions was referred to me by a friend and came highly recommended from their experience. I couldn't agree more after using them to rid an attic out-cove of bats I can say Austin was professional, friendly, and an expert in this field. The removal of the bats was quick and thorough making sure they would not return nor settle elsewhere around our home. I would highly recommend using them!
Jamie Tessar
★★★★★
Would highly recommend! They were professional and thorough and were able to clear our attic of bats safely and efficiently. I also learned quite a bit about bats!
Brad Heidinger
★★★★★
Wild Science Solutions is a top-notch company and I will continue to use them and recommend them to all of my friends. Their professionalism and customer service is always amazing. We are fortunate to have such an outstanding company in the area that is so well trusted.
Steve Mullis
★★★★★
Bats Bats Bats. I am beginning to think they are as abundant as mosquitoes here in North Carolina. Spoke to the owner after I had some outrageously high quotes. Wildlife Solutions came out and actually got up on the roof instead of using binoculars to see the nesting areas, then gave us a quote that was affordable for our budget. Had to wait about a month from my quote to allow the young bats to get big enough to leave the nest before anything could be done. They came out when they said they would and I no longer have bats. There customer service is by far the best we have known. Thank You Again!!!!!!
Peggy Walters
★★★★★
We hired Wild Science Solutions to install vent cages to prevent birds from nesting in them. Austin was thorough and easy to work with. We definitely recommend Wild Science Solutions, and liked them so much that we hired them again to do the same in our new home. We also had Austin do an inspection and installed things to prevent bats from moving into our attic and possums from moving into our crawl space. After full installation, they guarantee house against wildlife invasion.
Meredith Savill
★★★★★
They were great to work with. Were very clear in what needed done. I felt they were fair with pricing. They communicated clearly and arrived when they said they would. Would use again (but really hope I don't have to)!
Trace Clevinger
★★★★★
Austin and his team did an excellent job for us! He diligently worked to identify and solve our problem and communicated well throughout the process.
Neil watkins
★★★★★
Great company to work with! Melody was very responsive to emails, phone calls. They were on time for every appointment and always called 30 minutes before to confirm. Austin and his crew went above and beyond when it came to the work from start to clean up. I couldn't have asked for anything else. I highly recommend them and I will definitely be using them again if the need arises
Rakel LaFave
★★★★★
We had at least a few squirrels that called our attic home, and Austin and his team came out quickly to assess the situation. They came up with a plan that would be best for our house and visited daily until the issue was fixed. A week or so after they had sealed up access points, we got the damaged bits of our roof repaired, and soon after I thought I might have heard some scratching so I contacted them. The guys came out quickly to check that there were no new access points, and after confirming that the scratching wasn't from anything inside, they sprayed the repaired sections of our roof with a deterrent to further protect our house with no additional charge. Definitely recommend!!!
Lee Tate
★★★★★
The service provided was excellent. The owner came out to my property and performed a thorough inspection to undersand what the problem was. He then explained to me steps to remediate my problems with bats and squirrels. He provieded a fair estimate of the time and cost to complete the service. I scheduled the service. He was prompt and very thorough in completing the work. Afterwards we did a walk around to see exactly what was done. He was professional and very knowledgeable. I would highly recommend Wild Science Solutions.
L Melfi
★★★★★
If you have a wildlife problem, believe me this is the only company you will want to solve your problem. Austin and Melody, the owners, are fantastic people to deal with. Polite, professional, knowledgeable. I can't say enough good thinks about them. I have only wrote one review before this in all my 74 years. These people deserve a review. They solved my bird problem quickly and were very fair honest and reasonable at doing it. Trust me. If you have a wildlife problem save yourself a lot of time and money and call Wild Science Solutions. You will be well satisfied. Thank you again Melody, Austin and your associate who came with you for a job well done.
Kat Skuback
★★★★★
I contacted Melody & Austin a few months back after we suspected we had some sort of animal problem. Austin took time to explain to me what was causing the problem and was able to even take a picture of a little bat inside our vent. He was very professional and knowledgeable. I would absolutely recommend Wild Science Solutions for any of your wildlife control needs.
Chris Wroblewski
★★★★★
Austin and Melody are the epitome of customer service. We had bats in our attic and they had the most competitive pricing among several competitive estimates. I highly recommend their services as they are friendly, responsive, ethical and professional. No upsells here, just professional services at reasonable pricing with expert results.
Keep Your Home Safe by Hiring Wildlife Experts